---
Ever feel like stress, anxiety and overwhelm is taking over your life?🤯
Yep, me too.
Been there, bought the T-shirt, wore the T-shirt until it was holey and smelly and destined for the bin...taking me right along with it.
Not only was I in this perpetual cycle of feeling anxious, then feeling OK again and trying to build my business, but my whole business and life felt disorganised, like I had no idea what I was doing, and definitely like I had no control over things 🤦‍♀
Behind my calm smile was a whole load of chaotic thoughts which made me doubt whether I was really cut out to be a business owner.
Do you know what I did?
I would deliberately do only the EASY stuff on my to-do list so I could tick it off and pat myself on the back...
I tricked myself into believing that was productive - yeah right!
Goals, WTF are they? I didn't set ANY goals.
Prioritise? Ha ha you're joking, right? Nope didn't have a flippin' CLUE how to do that either.
Trying to feel confident running a business this way is frustrating, discouraging and makes you feel like a pile of steaming 💩💩💩💩💩💩
Maybe you can relate?
Like even though you know you've got something...something special...potential...and lots of dreams...
But you've just got so much to do, and your self-esteem is so shot to shit, that it seems impossible to get to where you want to be.
And the calmness you're craving just seems to get further away in the distance - buh-bye 👋👋
Resulting in...
I completely understand how that feels - crash and burn baby! 🔥🔥
You just think that maybe it's time you quietly took a bow, gave it all up, and retreated back to your boring life where you work in a job you hate, because being a business owner was just too hard...
Too much stress, too much overwhelm, too much to DO and BE.
You couldn't hack it.
No, no, NO!
You bloody well CAN hack it!
I did.
I cracked the 'calm code' & EVERYTHING changed.
YOU can have the same change & realisation that...
You can take control of your ever-growing, scary looking 'to do' list, instead of spending hours procrastinating over what to do first, or worse, burying your head in the sand and hoping it goes away
You have the ability to introduce strategies and tools which will help you work smarter, not harder, instead of running yourself ragged trying to do ALLL the things
You can easily carve out more time for personal development and stress relief, instead of putting everyone else's needs first and feeling like there's no time left for yourself
So you'll feel more like this...
YASS Queen! 👑 Gimme some of that cool, calm collected...
Hive Vibes ✌

"Time for Calm course is fabulous. When I started this course I was completely overwhelmed and could see no way forward.
I suffered anxiety and panic attacks, I wasn't sleeping or looking after myself properly, for example missing breakfast then grabbing junk food and coffee.
The course, and Suzannah, encouraged me to step back and really see where I was, and to prioritise what was truly important to me. From there I was able to break down my issues, both business and personal, and develop an achievable but still stretching action plan.
The course itself is split into very manageable chunks, and you can work at your own pace, but still with the support of the group. The resources are all of an excellent quality, the workbooks are comprehensive and Suzannah's videos are both informative and friendly."
Sam Alexander, Foot Health Practitioner & Reflexologist at Feet First - Your First Place for Foot Care
Inside, you'll get access to powerful modules that answer the following questions:
Argh! What's First? 🤯 How Can I Identify My Areas of Overwhelm?
You know you're overwhelmed, but you can't quite figure out what to the flip to do first!
There's Not Enough Time! ⏰ How Do I Manage My Time for Maximum Productivity?
You know you're capable of getting stuff done, but time just seems to run away with you and you're not progressing as you'd like in your business. Basically, you spend far too much time fannying about on Facebook. Am I right, or am I right?
I Need To Get 💩 Done, How Can I Increase My Efficiency?
You have a lot to do and are trying (and failing) to do it all. You want to work smarter, not harder, so you can be smug AF about your super productivity
I Have A Busy Life 🐝, How Can I Minimise Stress To Reduce Anxiety?
You know stress is taking its toll on your physical and mental health and you're ready to give your mind and body PROPER care and attention (or you really will lose your shit and I definitely don't want that to happen)
Plus, in the final module, you be reviewing, refining and setting yourself some KICK-ASS goals!
This course is totally hands-on, so you'll be taking action and implementing what you learn at each stage.
I'll walk you through how to...
Get all pending tasks out of your head and divide them into manageable chunks, so that you free up thinking space and retake control
Apply a simple prioritising technique to your task list, so you ensure you get the most important tasks dealt with first
Schedule your key tasks to reflect the time needed to complete them at your best energy times, so that you accurately plan their successful achievement
Eliminate time wasters and drains on your energy, so you get the most out of every minute of the day
Avoid email overwhelm by implementing a system for managing your emails efficiently, so you don't waste time on emails anymore
Avoid social media overwhelm by being proactive and disciplined, so you save time and get greater results from your social media connections
Use techniques to reduce stress and anxiety at an early stage before it becomes burnout, so you remain centered, calm, and healthy
And much more stuff, GEMS of actual learning and DOING. This is NOT a course filled with fluff and waffle, because UGH and I'm not a 🍆 that would sell you that.


Hive Vibes ✌
"The workbooks are great! Writing things down is key to me actually doing things!" - Jo
There's a lot to learn but I've set it all out so it's super simple to implement and you get to work at your own pace, with no pressure.
You'll also get the following:
Facebook group access, so you can link up with other calm comrades, network and get support
Workbook and guide for each learning module to underpin your learning
I know you're ready.
Do YOU know you're ready?
To be brave. To step up. To do the WORK?
See you inside.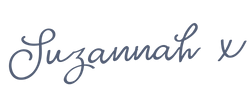 P.S. Launch price is £47. The full course price will be £197.